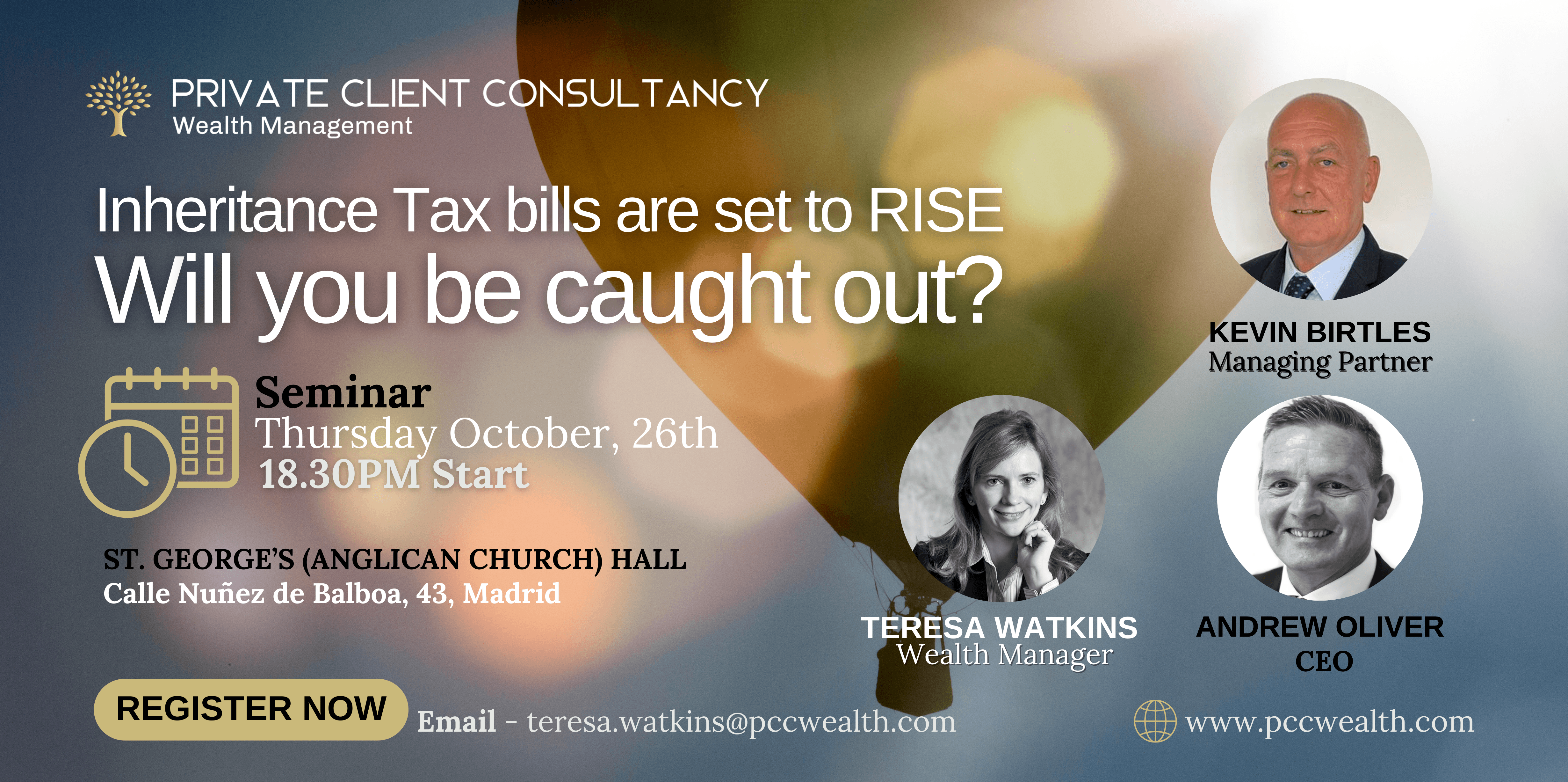 Inheritance Tax Seminar
Join Private Client Consultancy's CEO Andrew Oliver, Managing Partner Kevin Birtles, and Wealth Manager Teresa Watkins for this Inheritance Tax Seminar.
Inheritance Tax is set to rise, will you be caught out?
Come along for an informal overview on changes to the UK personal allowances and inheritance tax as well as how they could effect you now and in the future.