Awards & Recognitions
At Private Client Consultancy our people are our greatest asset, and our professional and knowledgeable teams work tirelessly to deliver best-in-class services to our clients. In our first year we won 2 awards, and made finalist for another –  which are listed in the overview below. Proud and humbling moments for us all.
We continue to do our utmost every day to bring value to all our clients and our partnerships. By incorporating ethical values into our business model, as well as being recognised for outstanding adaptability when dealing with change.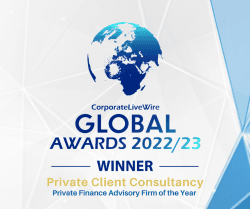 Corporate LiveWire – Global Awards 2022/23 
September 2022
WINNER – Private Finance Advisory Firm of the Year 2022/23
Corporate LiveWire publications put forward companies, products, services and individuals who they feel are deserving of recognition
AI Worldwide Finance Awards 2022
May 2022
WINNER – Best Private Client Consultancy Firm – Western Europe
2nd year running and we are humbled to have been recognised once again winning Best Private Client Consultancy Firm. Thank you AI.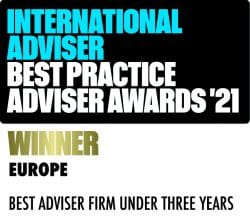 International Adviser's Best Practice Adviser Awards 2021
December 2021
WINNER – Best Adviser Firm Under Three Years
Being granted this award allowed us to end 2021 on a high note. To be recognised as one of the best new firms was a great achievement, as our company started in the midst of the pandemic. We have shown that we can overcome immense obstacles, which exhibits PCC's ability to not only persevere, but to also thrive under the pressures of a changing world.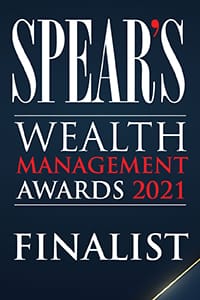 Spear's Wealth Management Awards 2021
October 2021
FINALIST – Private Client Innovation of the Year
For the private client world, the Spear's Wealth Management Awards is one of the biggest events of the year. PCC was up against some of the most notable names in the banking and finance industry. Being placed amongst the ranks of these heavy hitters was a great achievement for PCC, and we are inspired to continue with our efforts in innovation.

AI 2021 Worldwide Finance Awards
June 2021
WINNER – Most Innovative Western Europe Award for Excellence in Business Strategy, 2021
Since its conception, PCC has been a strong force in the finance industry. After just 6 months of being inbusiness, we won our first award. This award granted by Acquisition International signifies the moment PCC became recognised as a powerful competitor that puts innovation and client-minded approaches at the forefront of its values.