PCC Wealth Network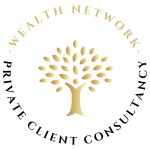 At PCC Wealth Network we have a clear mission statement and that is to be an enabler for our network members to become more effective and successful in building their individual businesses.
As Paul Regetto, Founder of Horizon Organic so eloquently stated, "Enablement is the key to closing the gap between intention and action."
Whilst the central function of any financial adviser network is to provide a professionally managed and effective compliance and regulatory umbrella, for many advisers, it is not enough to operate a successful and profitable business going forward.
More especially, new, or young ventures in the financial services field are faced with the harsh reality of what is known as the "4 barriers to entry,"- namely overcoming legal, technical, strategic and brand awareness hurdles. In a nutshell, from attaining the appropriate licenses, the cost of ongoing regulatory conformity, start up, and ongoing costs, as well as investment in good staff and systems, attaining attractive terms of business with product providers, and forging "exclusive" product partnerships to put yourself apart from competitors. All these steps cost money. A lot of money!
As a result, many ventures fail, as the running costs far outstrip the income stream. That is where PCC can assist you by providing a functioning infrastructure with the best support services for you to thrive in and grow a profitable business.
That leaves us with one central message to advisers seeking to join us:
"The secret of getting ahead is getting started." – Mark Twain