Financial Advisers in Spain
FINANCIAL ADVISERS IN SPAIN
Are you seeking assistance with your financial management? If so, you're not alone. Many British Expatriates living abroad are too and could also greatly benefit from financial guidance.
Choosing a good financial advisor can help you avoid unnecessary costs and a lot of time wasted leaving you to focus on your goals. Financial advisors aren't just for rich people as some might think—working with a financial advisor is an excellent choice for anyone who wants to get their personal finances on track and set long-term objectives. 
Before you speak to one of our financial advisors, decide which aspects of your financial life you need help with. You'll want to explain all of your money management needs. 
Depending on where you are in life, you may not need comprehensive financial planning. People whose financial lives are relatively straightforward, like young people without families of their own or significant debt, might only need help with retirement planning and as a first-time buyer, mortgage advice.  
In addition to investment management, financial and retirement planning, as financial advisors, we also offer emotional support and perspective during volatile economic times. During the beginning of the coronavirus pandemic in March of 2020, for instance, our client demand for financial advisor contact increased by 50%. It's the same with high inflationary periods- our clients look to us to guide them.  
We are with our clients throughout their entire investment journey to help them to achieve their financial goals and financially protect their loved ones and their futures. 
As Financial Advisers in Spain, we have a duty and an obligation to find solutions for the challenges many face when it comes to securing a prosperous future TODAY and for all of our generations still to come.
Our Partners, Private Client Wealth Managers and Advisers are regulated and professionally qualified to at least Level 4 as recognised by the UK's Financial Conduct Authority (FCA).
Local teams live and work throughout Spain, Portugal, and the UK. As well as in-depth knowledge of tax and financial planning issues for UK nationals living in their region, most of our team has the personal experience of being expatriates themselves.
Working closely with our in-house technical and development team of experts, creating personalised solutions to meet each client's objectives and provide financial peace of mind is always our aim.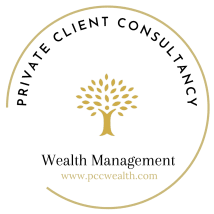 What help do our financial advisers in Spain provide?
Inheritance and Succession
Inheritance & succession is about creating a life plan for investments and wealth management as an individual.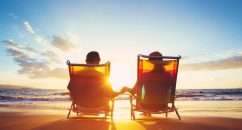 Retirement Planning
Retirement planning involves determining retirement income goals and what's needed to achieve those goals. 
Investments
With various options available to our clients, we can find the optimum portfolio to suit your specific needs.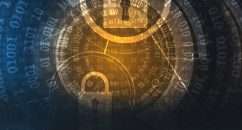 Financial Protection
You will want to plan to protect your money, especially in your later years. We can help you feel secure.
Of course, this is merely a basic introduction to our financial adviser provisions. 
We offer a wide range of services, each personalised to your own circumstances. Contact us today to arrange a consultation with one of our professionally qualified Wealth Advisers and see what Private Client Consultancy can do for you.
Our Spain office is based in Mijas Costa and our Advisers are available throughout Spain to assist you with any of the following and more:
Corporate Services
Expatriate Tax Planning
Pensions and Plans for Your Retirement
Portfolio Management
Property Investments
Property Investments
Succession Planning
Tax Complexities
Transference of Assets
Will writing
And much more besides…
We also provide Insurance for your peace of mind.
You can find out more information about this and apply for a quotation by visiting the following website: 
For further information about Financial Advice in Spain please contact our Spain office